TortoiseEcofin
Tortoise invests in essential assets – those assets and services that are indispensable to the economy and society. With a steady wins approach and a long-term perspective, Tortoise strives to make a positive impact on clients and communities. As of April 2019, Tortoise has over $20 billion under management.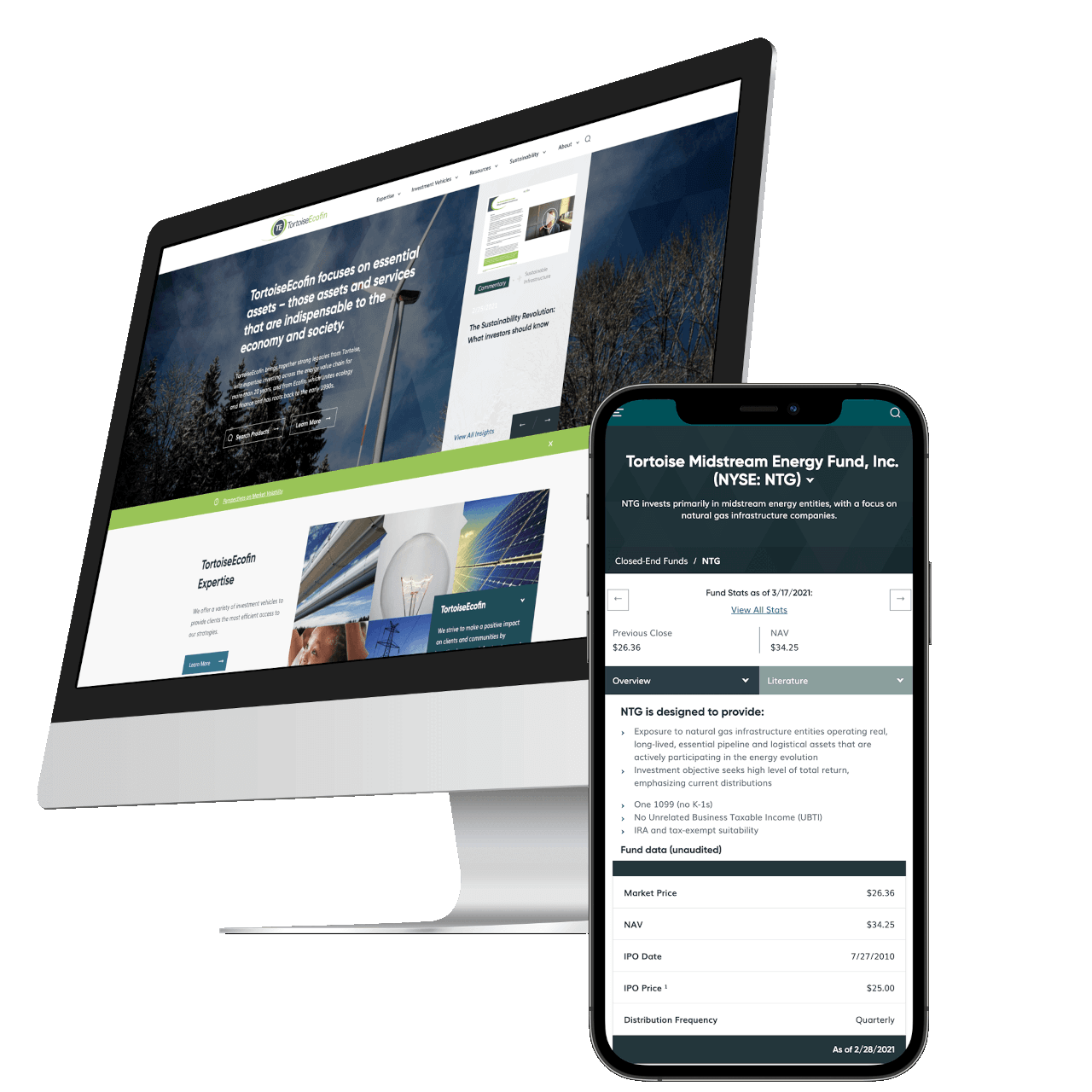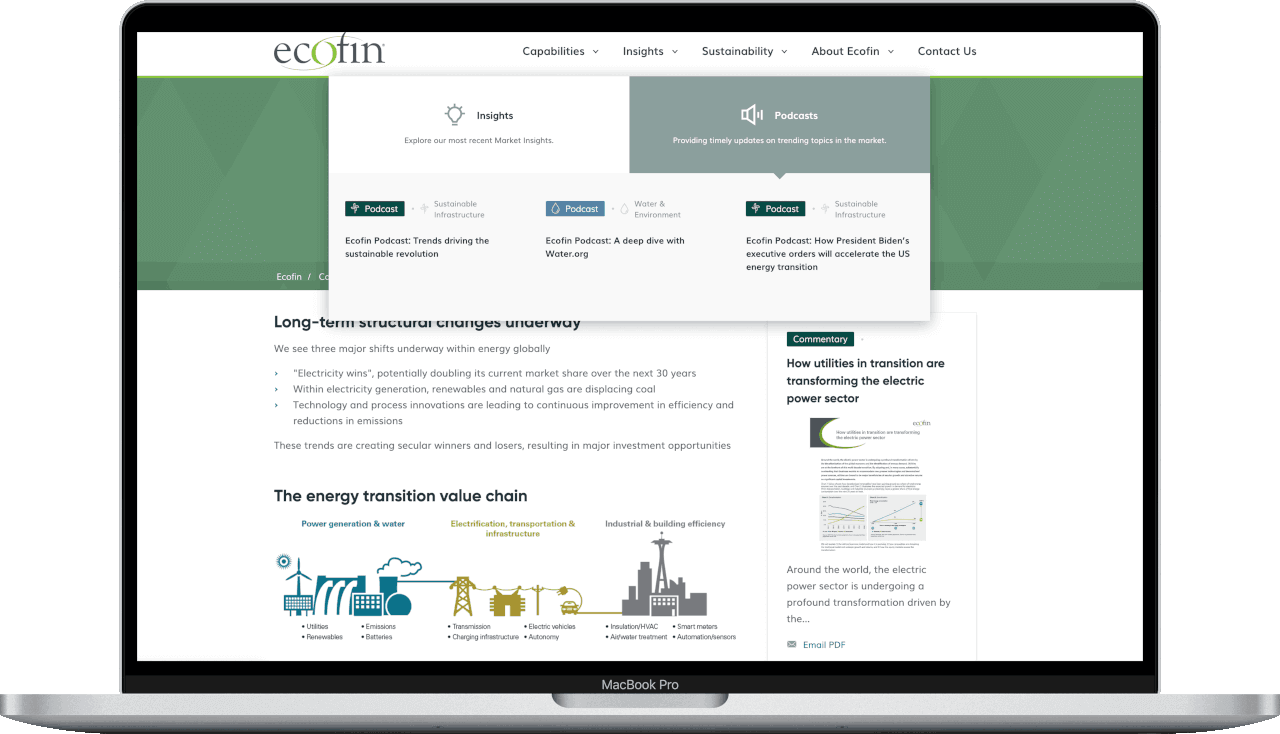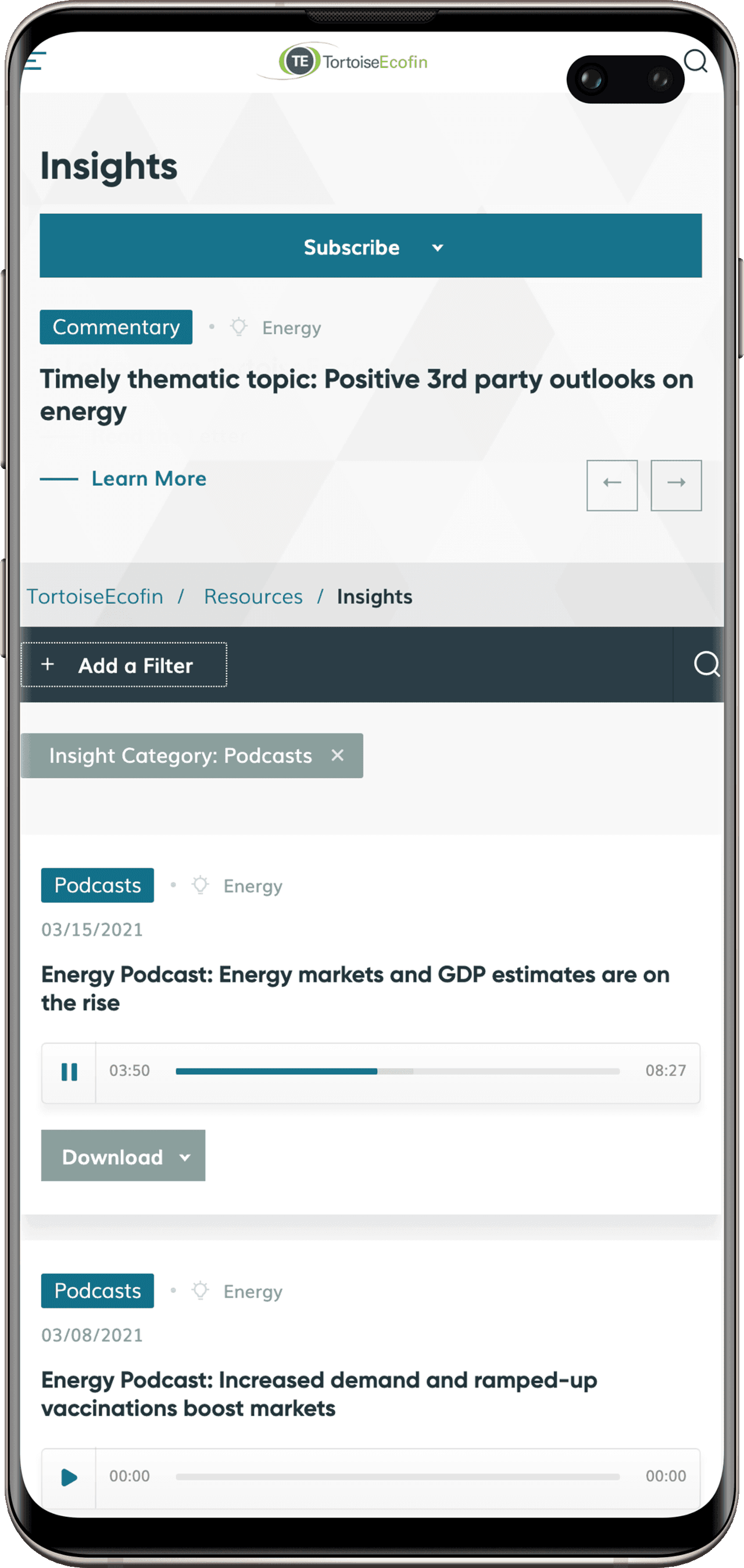 The Solution
Tortoise Advisors needed a total overhaul of the user experience, content, and all of the data that they provide to investors, media, and potential investors. With a large base of investment data to distribute for a multitude of funds, the management and organization of this content needed to be streamlined and centralized. This included various external sources of incoming data (from US Bank, among others), podcasts and video, as well as large archive of press releases and related fund documentation.
To add to the complexity, the marketing team and fund managers required detailed regulatory review and approval capabilities of the content.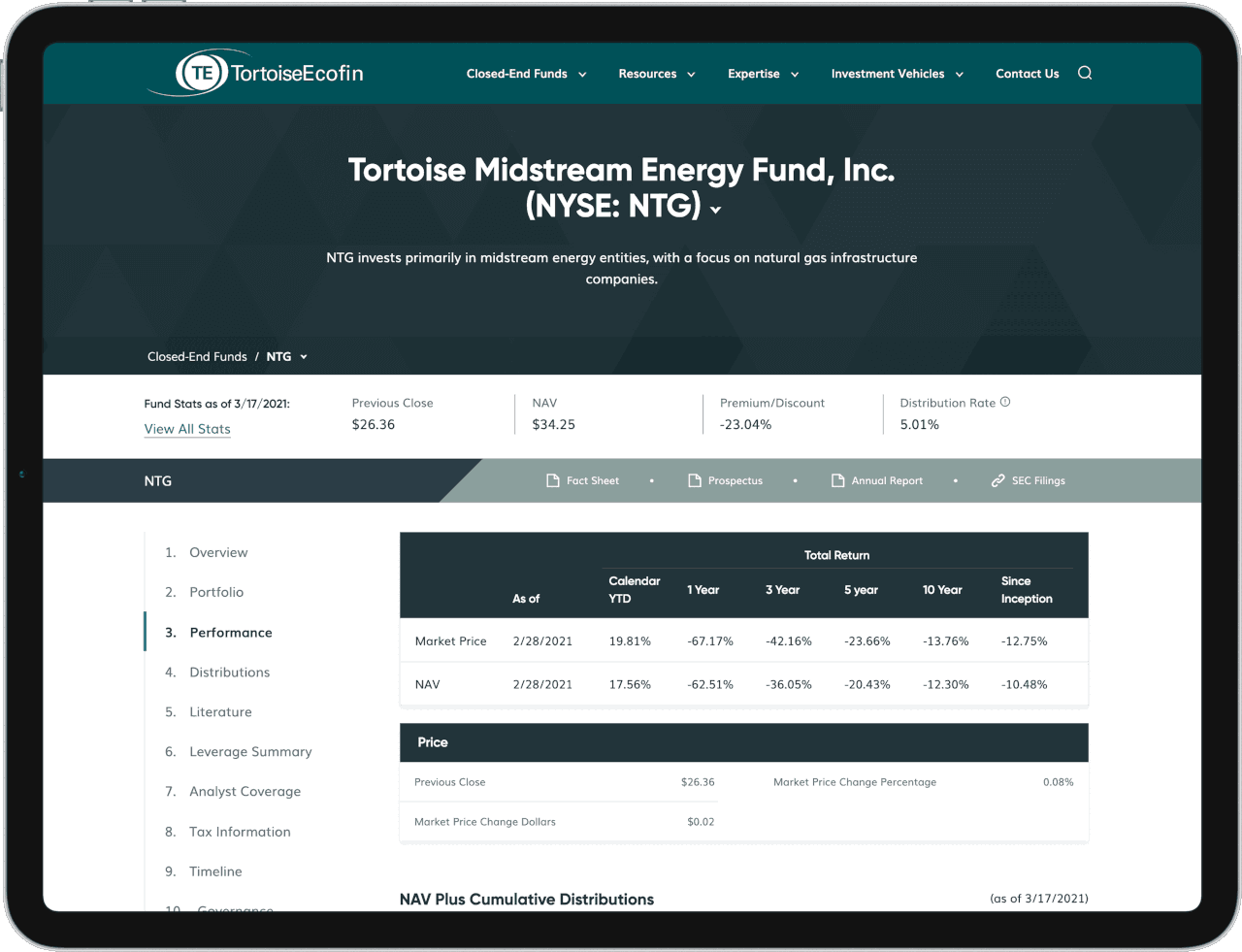 Scandia immediately went to work analyzing and reviewing the vast content eco-system of the existing websites. In all, there are 8 separate websites that make up the tortoiseadvisors.com content environment. This includes the separate websites for the funds that Tortoise releases to investors. Each fund has a subset of content including, performance data, fund documents, tax information, and a number of other commonalities.
Scandia quickly realized Umbraco would be a perfect fit for this diverse content. One of the most important parts of this solution is how to centrally manage the tens of thousands of records of performance data. We built a custom section for non-technical editors to be able to create custom data sets for display on the fund and index websites. This functionality includes generating table data, charts, and various filtering and sorting options for end users. This means that any new funds that are released, do not require new development efforts. In addition, as this data is critical for investors, a full monitoring and scheduling system was built to alert key personnel if data syncing issues occur.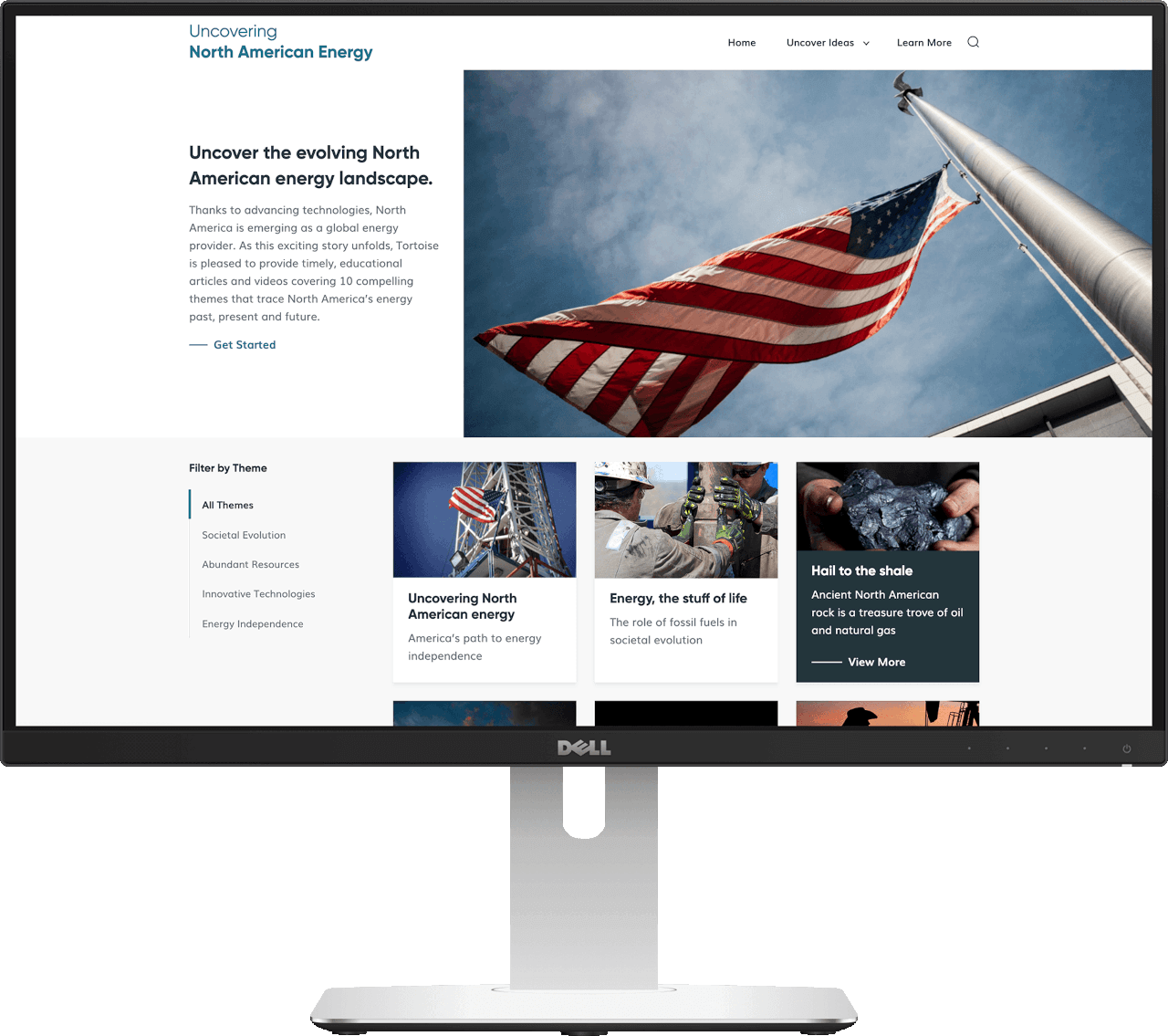 Content tools and sub-sites
In addition, we also built a non-branded micro-site that the investment firm utilizes for insights data, among other things. It serves as a hub for thought leadership and expansion without having the burden of regulatory compliance.
We have structured the Umbraco back office to support a multi-domain setup. This allows the content team to easily configure new domains and top-level sites while utilizing the underlying template and widget structure we created. Part of the challenge was to create a self-documented environment that would provide an easy to use toolset for editors. Scandia's designers did that by creating a customized editor experience built on top of Umbraco's core functionality. This extends Umbraco to presrve the ability to upgerade the platform as new releases are published.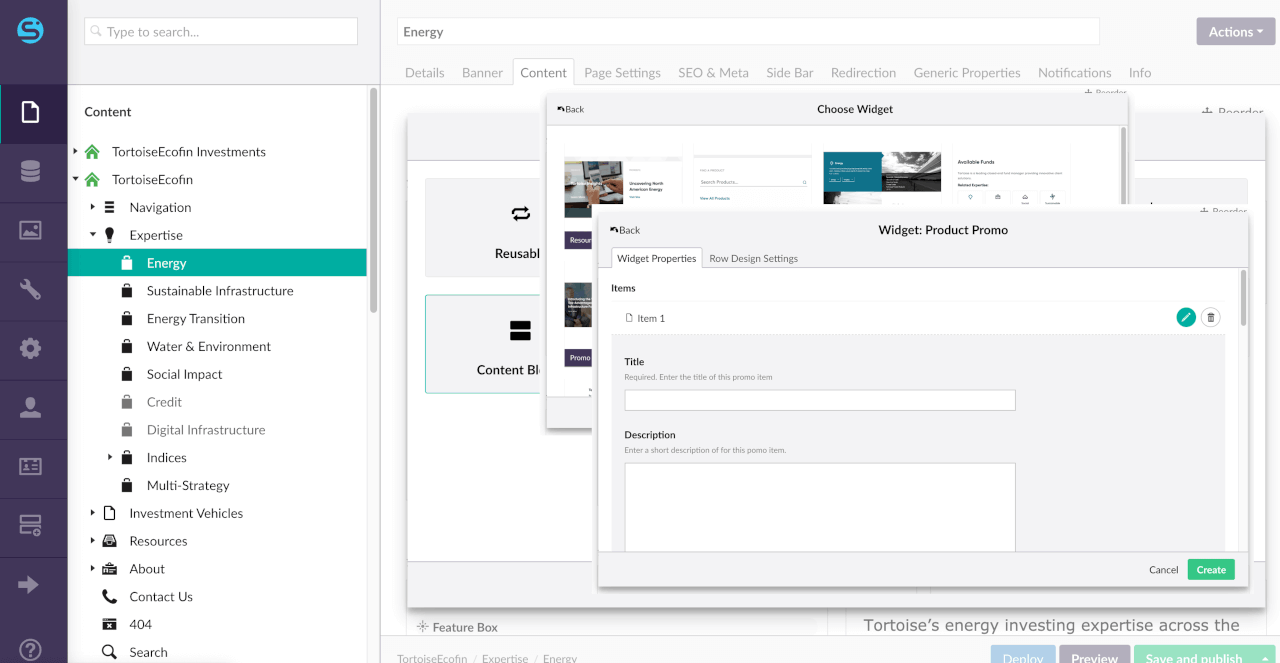 The Result
Our infrastructure emgineers and devlopers, together with the compliance officers at Tortoise, have crafted a stable, and highly available solution hosted on Amazon AWS. Due to the stringent review requirements of publishing investment data, content has to go through a preview process beofre publishing to end-users. The infrastructure was designed to accomodate this using a multi-directional deployment design. Of course, this was built with utmost security in mind.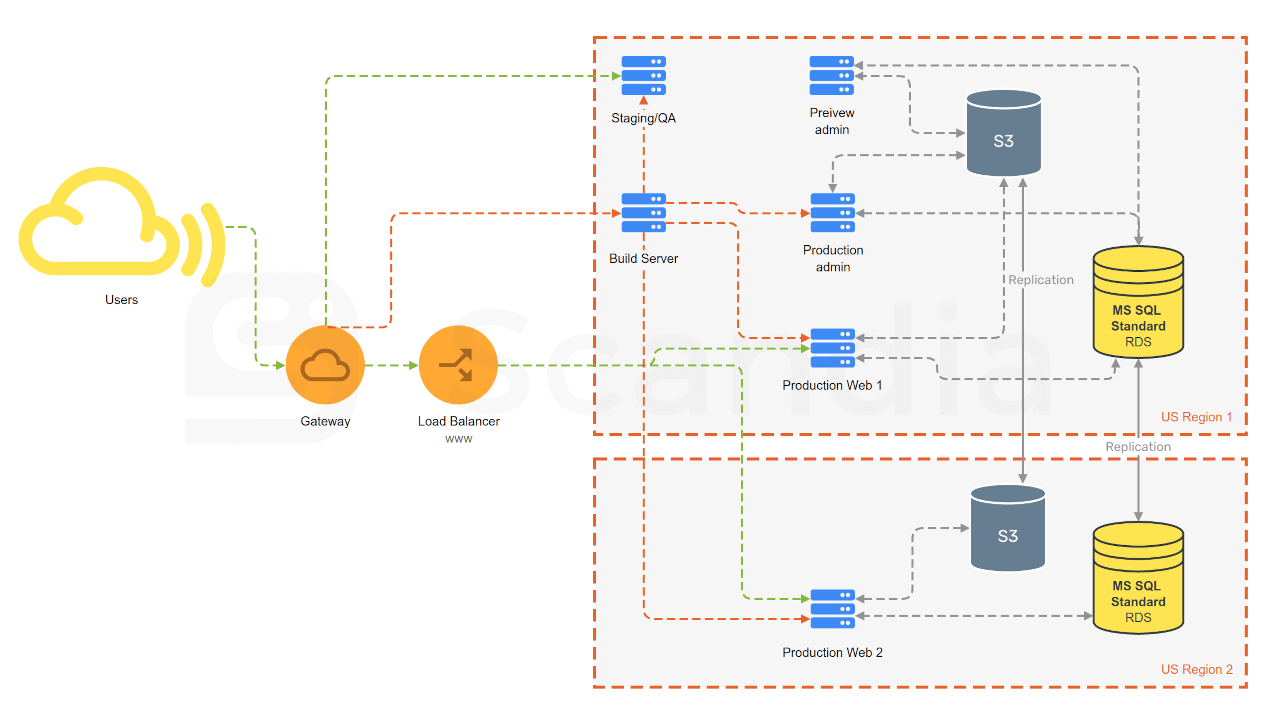 Tortoise can now reliably manage all of the complexities around data management, content refreshing, and fund integrations right from within their Umbraco backoffice. The ROI on this initial investment will be a mere months away when they can eliminate a $10,000 per fund launch with their previous system/vendor. Instead, the marketing team can finally focus efforts and budget on expansion and feature development, instead of maintenance only.
2 year
ROI
Tortoise had planned on a 3-5 year return on investment when engaging with us. That return came after on 2 years and has afforded them the ability to keep growing.
Looks like you saw something that fits your needs, c'mon click the button and let's get the conversation going.